Birthday Ensemble in progress
I'm almost done with this little Spring-Summer Pollyanna-ish birthday ensemble for my littlest one. "Summer?" you say. Yes, we're in the southern hemisphere (yippee!). My little model was being a bit difficult and fidgety, but then, trials are never fun!
Presenting.... Miss Summer 2012!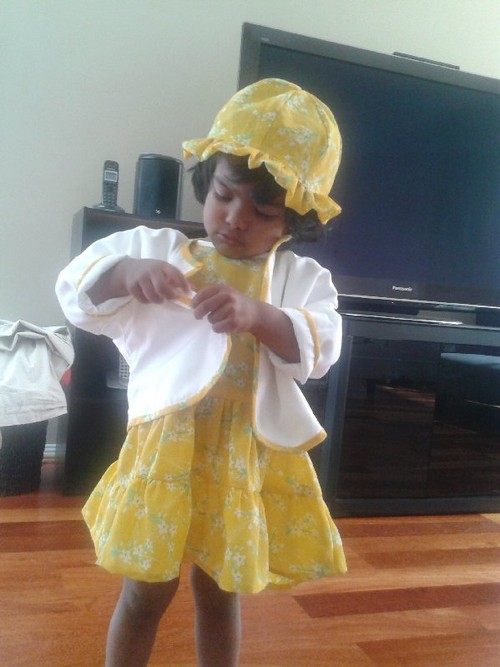 Checking out her new threads!
I still have to do something about that jacket. It isn't complete and it doesn't look good to me at all. I was supposed to add snap buttons but then thought I should do some fabric buttons. Any suggestions? And the hat... first attempt hats... I really enjoyed making it but little missy here doesn't like wearing hats (I thought turning two would make her a bit fashion savvy but...anywhoo...
The dress - she didn't want to take it off!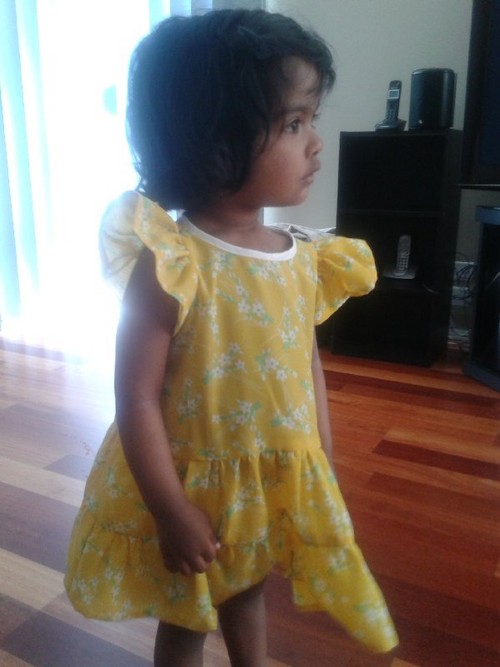 The dress - back view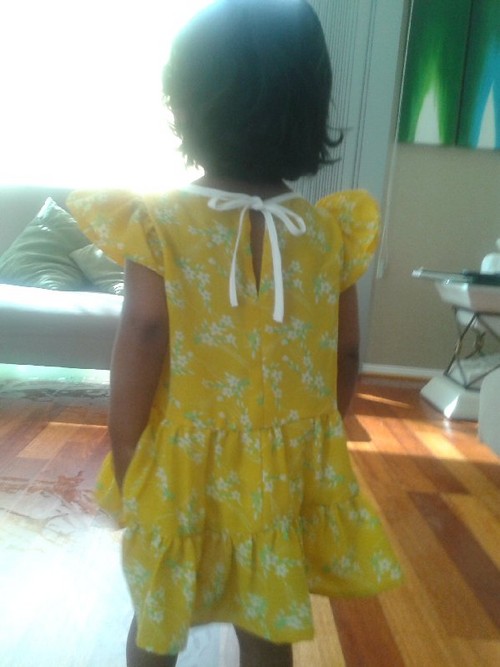 Please feel free to add suggestions. I am open to learning and really appreciate constructive criticism.
Until the next project, (like Nehzat so encouragingly puts it) Happy Sewing!
-Di